Drive your business
with a WhatsApp chatbot
2 billion active users. 100 billion messages sent every day. A humongous 50% rise in usage since 2018. Sometime during the past decade, WhatsApp emerged as the world's most popular messaging app, and for good reason. It's intuitive, easy to use, and highly accessible, and a majority of its users spend at least 30 minutes on it every day. So as a customer-centric business, if you've been thinking of ways to boost your customer experience, it's time you took the WhatsApp Business plunge — like 50 million businesses across the globe. And we'll tell you why a WhatsApp Chatbot is the best way to do it.
But what exactly is WhatsApp Business?
And in this regard, WhatsApp's appeal is undeniable.
It offers the kind of personalization that today's digital generation expects from brands and businesses. When you set up your WhatsApp storefront, you get to display your products, answer common queries, make product or service suggestions, share details specific to your store or location, and more. It's like making your best front desk representative available to customers at any time of the day. Moreover, your customers are already on the app, so they know exactly how it works. No onboarding hassles or need for special training. Just let them know you're live on WhatsApp and get chatting!
WhatsApp supports businesses via two products: WhatsApp Business App and WhatsApp Business API.
WhatsApp Business App works much like WhatsApp Messenger. Once you set up your business account, you can easily start sending and receiving customer messages. There are also a set of tools that help make these interactions easier from a business perspective. You can add product cards and get user feedback easily. And by setting custom quick replies, you can help users ask relevant questions about your business.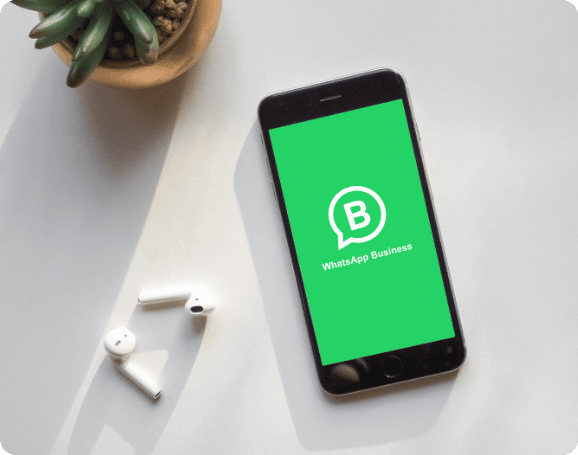 But here's the catch. You can only use the Business App on a single device and WhatsApp Web. No access for multiple admins, no scalability options. You might find that as your business expands, responding to individual user queries from a single device gets limiting. It is still a great way for small businesses to test the business messaging waters and explore the possibilities of WhatsApp Business.
Now, if you want to get into the big leagues, automation is the way to go, for which we'd like you to meet WhatsApp Business API.
As Amazon explains, API stands for Application Programming Interface. APIs are mechanisms that enable two software components to communicate with each other using a set of definitions and protocols.
Now, WhatsApp Business API helps you automate interactions and build a WhatsApp Chatbot with tons of capabilities to transform your business. Whether you're an SME or an established corporate player, this will be a pivotal step in your business messaging journey.
So, what is a WhatsApp Chatbot?
A WhatsApp Chatbot is an AI-powered software program that interacts with customers to answer their queries and provide support. Much like website chatbots, it does everything a well-conceived AI chatbot should do such as automating conversations, easy product and service booking, 24/7 customer support, and more. Except, it's on WhatsApp — right within your customers' palms. That's a whole new level of "personal" as far as business messaging is concerned.
But building a fully functional WhatsApp Chatbot by yourself can be tricky, and that's where we come in. With a no-code system, Concerto helps you deploy your WhatsApp Chatbot in no time. Once live, not only can you automate repeated processes but handle specialized tasks like product recommendation and troubleshooting without involving your staff. Yet to a customer, it simply feels like chatting with one of your staff members.
The biggest advantage of a WhatsApp Chatbot is that customers need not go elsewhere looking for you, but that's not all.
The key benefits of a WhatsApp Chatbot
Right from ease of accessibility to trustworthiness, your WhatsApp Chatbot brings much to the table. Additionally, we have some of the finest pre-packaged conversational modules at Concerto that improves the chat experience for your users and allows easy two-way interactions. This can do wonders to how customers perceive you and how you do business. 
The benefits of a WhatsApp Chatbot can be grouped into three: customer engagement, sales and marketing, and business scalability. While the chat interface serves the customers, the custom Concerto dashboard directly assists some of your key teams like support, content, and sales and marketing. For business leaders who see value in tracking KPIs, there are huge benefits too.
Improved Customer Engagement
Customers interact better with brands that value them and their time. These are a few ways your WhatsApp Chatbot will help boost your customer engagement.
24/7 instant support allows customers to reach out to you at any given time.
With true two-way conversation, customers can start a conversation whenever they wish to.
The green badge of verification and WhatsApp's end-to-end encryption assure them your brand is trustworthy, thus encouraging them to readily interact with you.
Contextually aware, the chatbot understands user intent and responds accurately even when users shift between topics.
Human-like conversations make sure that users are better engaged as they don't have to follow a rigid path set by the chatbot.
WhatsApp is familiar ground. It does away with apprehension as customers already have the app, know how to use it, and don't need to download a different app to engage with you.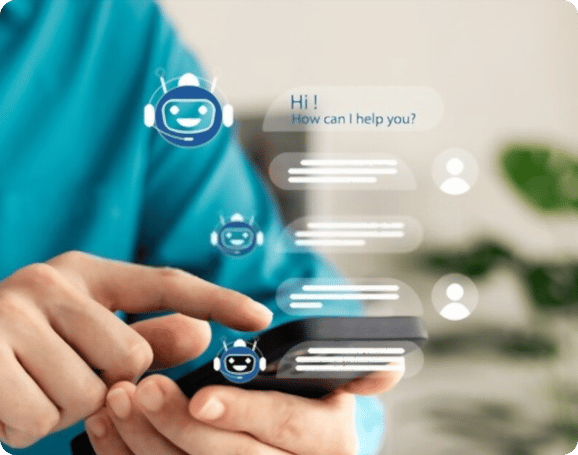 Marketing and Sales Advantage
Once in place, your WhatsApp Chatbot becomes one of your best representatives by handling specialized tasks and processes at scale.
Deliver both personalized messages and bulk campaign promotions with ease in your customer's inbox.
Upsell and cross-sell products by introducing relevant products during the chat without seeming forceful or intrusive.
Use custom messages for greetings and fallback to express your brand identity for better recall value
Unlike traditional channels, make use of rich media messages such as images, GIFs, and videos to spruce up your communication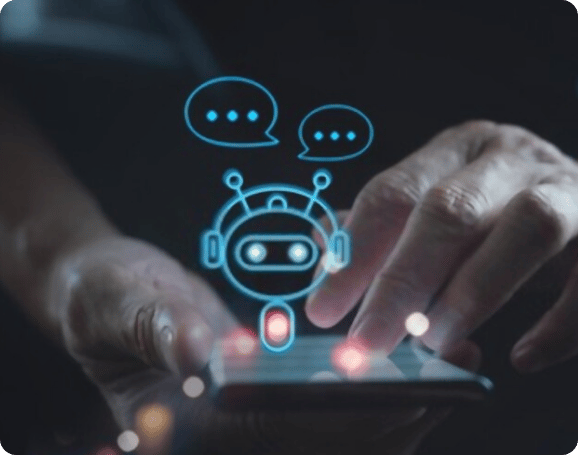 Scaling Your Business Efforts
No matter what the size of your business, being accessible to customers and optimizing processes will pave way for better outcomes.
Make your customers feel heard, be it after hours or on off days without adding to your overheads.
Collect customer feedback within chat instead of redirecting them to a different interface that they may not be willing to trust.
Assign any number of admins in the backend to monitor and optimize responses.
Glean insights from analytics to plan your communication strategy accordingly.
Get ready to take your business global with the most popular messaging app in the world.
How Concerto offers a top
WhatsApp Chatbot experience
All said and done, a successful WhatsApp Chatbot is a well-designed and implemented one. Unless ideas translate to implementation, even the best channel can leave you wanting.
At Concerto, we have dived deep into the possibilities of WhatsApp while designing features that can help transform your business. We've done the heavy-lifting so you can get the best out of the channel with a simple no-code setup that is easy to deploy and manage with little to no technical know-how.
And If you already have a Concerto dashboard, your WhatsApp channel will simply be added to your existing inbox. So you can manage the conversations and track KPIs on the same dashboard. You can also link to your previously uploaded knowledge base, thus simplifying the process further. Ready to be at the fingertips of your customers? Ping us for a demo!