Pre-packaged
conversation modules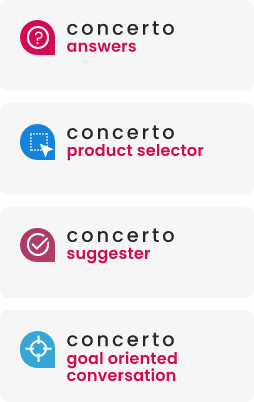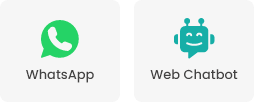 Customer: India's leading stone and tile installation company
Industry: Specialty Products Manufacturers
Location: Hyderabad, India
Stone and tile installation pioneer from India
personalized product recommendations
with Concerto AI
Think of the last time you walked into a building materials retail store. Did the shop assistant give you a walking tour as you strained to browse through the products? Most likely not. While they might have had tons of products, the first thing the representative would have done is enquire about your requirements. So, you outline your problem. Then they ask you questions to get to the specifics. So you give out more details. It's not hey, here are all our products, take your pick! It's an exchange of relevant information. It's a conversation. 
India's stone and tile installation pioneer wanted to re-create this extraordinarily human exchange on its digital platforms.
This leading manufacturer knew that its customers counted on it not only for the world-class products but its expertise. Having poured years of effort into R&D, every solution it offers is based on empirical findings. With the help of Concerto AI, the company was able to build a robust recommendation portal that condensed this knowledge to provide solutions to distinct user concerns.
Creating efficiencies and improving
customer experience with conversations
At the installation company's contact center, there are dozens of representatives attending to customer calls continually, addressing issues ranging from product queries to sharing dealer contact and recording feedback. But despite their best efforts, at any given time, there were at least 4 customers in the line, waiting for their turn. And some callers simply dropped off, perhaps never to call again.
The customer care team realized this was untenable for the representatives and for the impression it would leave on the company's valuable prospects. While the website lists all products, bucketing them under intuitive sections, customers still preferred talking to an expert. Scouring through product categories can be overwhelming, especially so, while dealing with specialty chemicals. Aware of this explicit user concern the team wanted to create a solution that would retain the human touch in this tech-saturated world.
Employing intuitive interactions
for easy product and solution discovery
For this market leader, digital transformation is about reaching customers where they are most comfortable. A detailed customer journey mapping revealed that its website was the go-to for most prospects. And that WhatsApp could soon be the big differentiator to drive personalized service offerings among diverse customer groups. With Concerto's Pre-Packaged Conversation Modules the company decided to build a solution that could easily be optimized both for its website and WhatsApp.
To put together customer service, product recommendation, and lead generation into a single solution, the company sought a number of Concerto solutions. The Goal-Oriented Conversations module guided users by asking contextual questions to find products. And Concerto Suggester was tailored by creating a comprehensive product catalog in the back end that mapped varied tile and stone problems with appropriate solutions and products.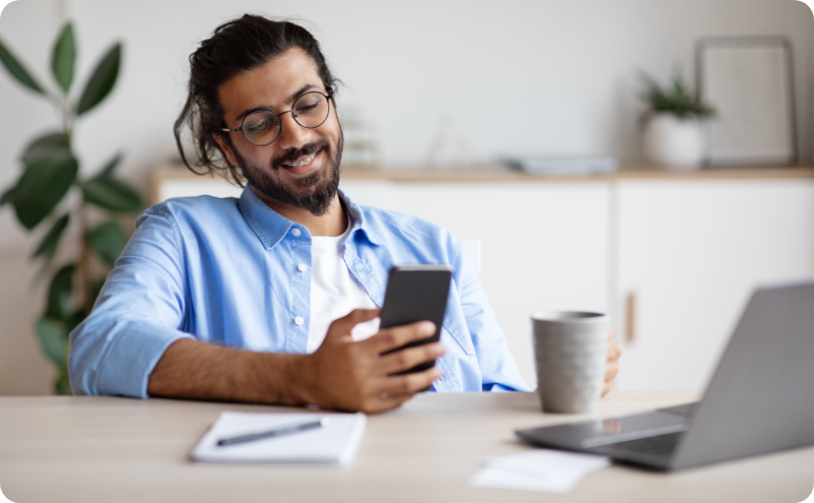 By enabling product recommendations via chat, they emulated the personalized store experience on the website. Moreover, using conversations instead of impersonal forms to collect requirements introduced an additional layer of empathy that resulted in higher engagement.
What's more, Concerto Conversational Assistant answers any product or business-related query and captures leads efficiently using relevant filters. The details of sales leads and end-users are then routed only to the respective teams in an easy-to-use format. This helped cut down the back and forth between teams across regions. The powerful dashboard provides insights on the most popular products, common user queries, unanswered questions, and more, helping management teams make informed business decisions. Using these insights, teams also updated the content in real-time to manage popular user requests and concerns.
Excited by the diverse possibilities of AI, the company came forth with more asks. Working together, we implemented search within the chat window, introduced video responses for product queries, and added functionalities such as feedback, complaints, etc. Thus the conversational assistant was customized to do everything the representatives did, sans time constraints or wait time.
Reaching more customers
with innovative tools
You could employ the most futuristic technology, or come up with the best strategy to sell, but if you fail to strike a chord with your customers, everything falls flat. Only one way to know if your efforts have paid off: hard numbers. Within the last six months, the stone and tile installation major has seen over 10,000 unique interactions with the Concerto Conversational Assistant. Every month it guides 400+ users through product queries to successfully recommend products and its lead generation has seen a steady 20-25% growth.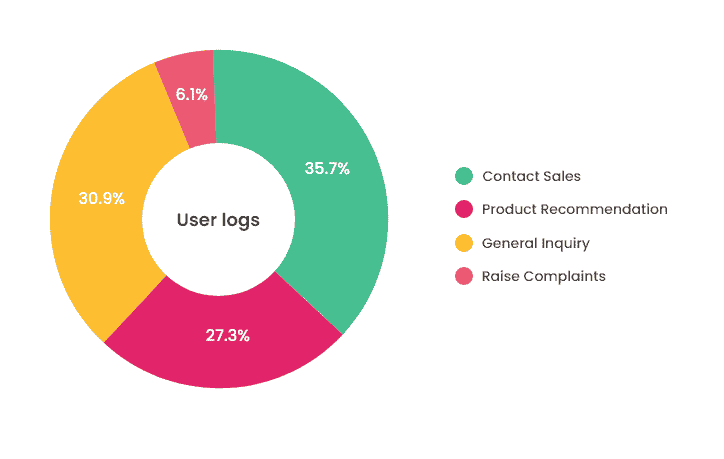 Data from user logs of over the last 6 months
That's not all. Of the 10,000+ queries thrown at it, the conversational assistant showed an excellent resolution rate of 95%.
With Concerto, the stone and tile pioneer was able to carry through its vision of being a people-first business. Its employees appreciate the opportunity to do more meaningful work while the customers now interact digitally with the company like never before.
"In Concerto we found a great solution to directly engage with our end customers using the latest in digital and AI technologies. We have ambitious plans to improve our engagement with our distributors and sales partners, along with the integration of these capabilities with our enterprise systems and Concerto's platform gives us a powerful, scalable and flexible platform to support these digital transformation objectives"
leading stone and tile installation company