How chatbots can help enhance
staff productivity and job satisfaction
Chatbots can give you great customer insights and business value, free your staff of dull, repetitive tasks, and save your customers a ton of time. What they can't do is replace your support staff. So, if you've been mulling it over, stop.
No doubt, a good AI chatbot can push your business capabilities by many folds, but let's not fool ourselves into thinking they can match a well-trained human agent's acumen. They can't. At least, not yet. Besides, that was not their purpose, to begin with. So when we talk chatbots for customer support and operational optimization, the premise is more Batman & Robin than Batman vs. Superman. Here's our quick lowdown on how nurturing your support team's symbiotic relationship with AI assistants will better your business outcomes.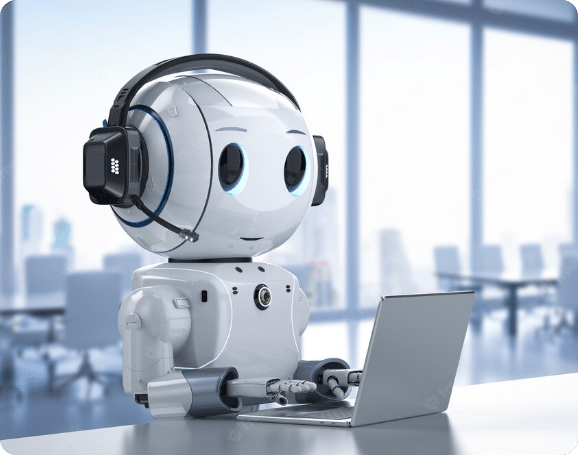 Dependables
The Team That's Always There
Just like distress calls to Batman, you can't predict when customers may reach out. But most small businesses work with limited support staff, who often juggle between in-store customers and online requests. Enter AI chatbots, and you can be available round the clock as no rush hours or after-hours apply to them. In case of unexpected crises, they can quickly alert the staff and hand over the conversation with full context.
And this is crucial. Unlike chatbots, humans are equipped to handle critical scenarios with empathy. They can frame creative and measured responses that are helpful to the specific case at hand. Thus, while AI assistants empower your employees by taking over repetitive tasks, a crisis scenario would call for your support staff to step in.
Fast & Efficacious
One for Customer Choice
As more prospects discover you and customers return regularly, you'd want to optimize the way you work. An AI chatbot can help manage the influx. It not only aids with enhancing your processes but also frees your staff from repeating answers or doing the same tasks a million times over. This is great because customers too love interacting with chatbots that understand them.
But users come in all variants and some may specifically want to talk to a staff member. As a brand that values its clients, you should be open to letting them pick their experiences. So, while the chatbot functions as a time-saving resource, boosting employee productivity, efficiency, and satisfaction, your staff themselves form the human face of your business. And they should be accessible to your customers on demand.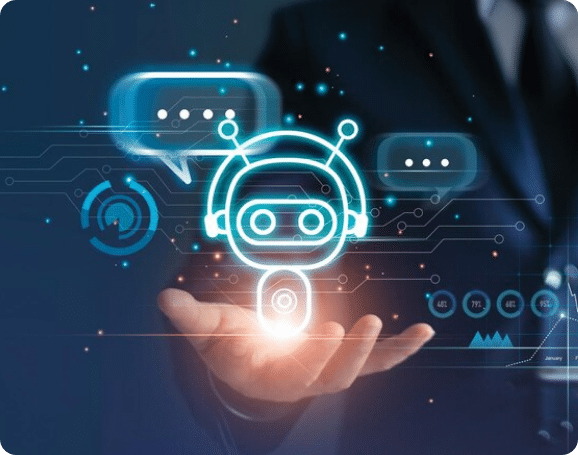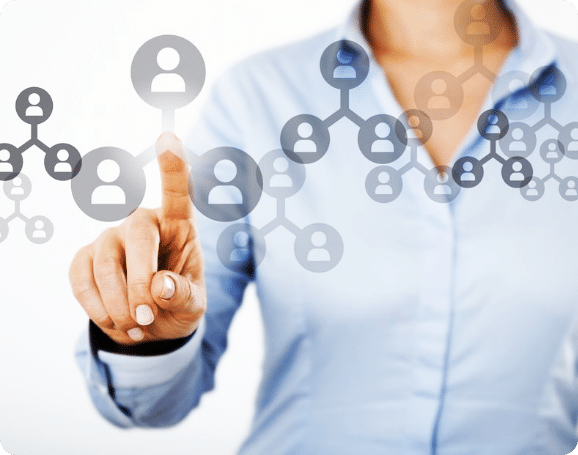 Uncovering Qualified Leads
and Other Gems
Incessant traffic is good news for any business. What's better? Traffic that converts. This is best managed with a chatbot that can screen users to narrow down the ones that match your target persona using their superpowers and erm.. qualifying questions.
AI chatbots are great at interpreting varying contexts and questions framed in a number of ways to educate prospects on the fence, and yet users can trump them. Users may deviate from your regular flows or have specific product or service queries where you'd need the support staff to intervene. To win at the game of conversions, have your key players as well as their sidekicks in your team.
Analysts & the Art
of Making Data Speak
Over a period of time, your conversational assistant not only answers customer queries but collects tons of useful data that can help improve your processes and inform your business strategy. These can be anything from the top of mind user queries, unanswered questions, most requested services, trending products, or more.
The assistant can also consolidate this data in a meaningful form, but you'd need the support staff to make sense of it and put it to good use. Regular quality checks and content updates will improve the chatbot's efficiency and give you great results. Think of it as Batman imparting his worldly knowledge to prepare Robin for superhero shenanigans. The support team can further ideate new functionalities for the chatbot and refine business communication as required.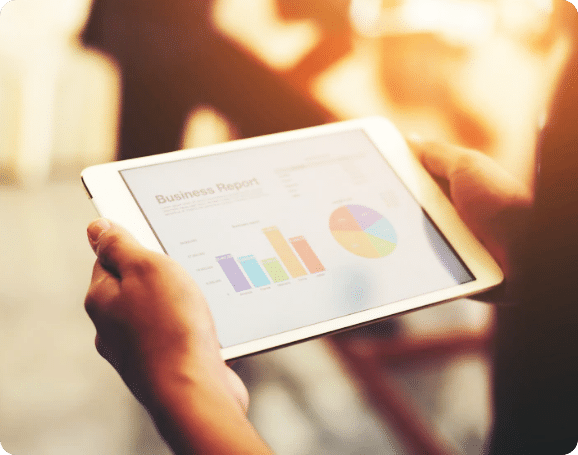 In Conclusion…
AI chatbots are excellent multitaskers and there's a lot they can bring to the table, but human problems sometimes need very human solutions, which makes support staff an indispensable part of your team. By investing in a conversational chatbot that simplifies your staffs' life, you're signing up for the best of both worlds. Equipped with robust conversational modules, Concerto chat assistants are easy to build and deploy. They can enhance your internal processes, extend a great human-like chat experience to your customers, and act as loyal Robins to your support team's Batman. Want to know more about Concerto AI? Drop us a line!