What missed business calls
are costing you and how to fix it
That customers value businesses that care is a no-brainer. What isn't is how easily you can achieve this and what the negative business impact of the opposite could be. It rings all the more true in uncertain times, where no less than 90% of customers vouch for companies that demonstrate trust during a crisis. This is where automation comes into play. With an AI assistant, you can ensure that every time a customer contacts you, you are there to hear them out. It's also a lot like a live agent — extremely trainable and able to respond immediately to customer queries, yet wholly unlike them, in that it can serve customers 24/7 with zero breaks.
By engaging a chatbot that can easily respond to natural language conversations on any text or voice channel, missed calls will become a thing of the past. On that note, let's see why automation is your best friend and how an AI assistant can help steer your business on the growth path.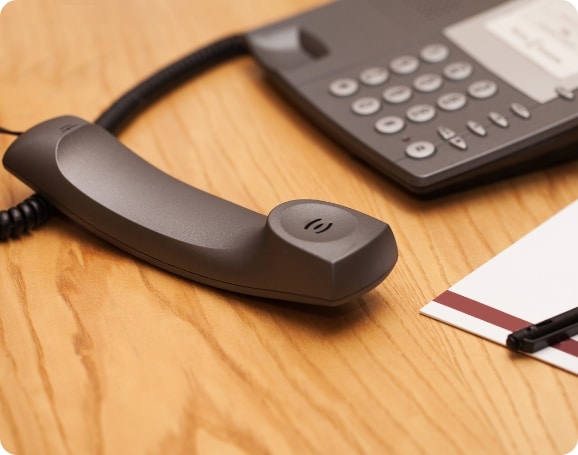 Why you should care about
missed customer interactions
It isn't just another missed call. The rookie mistake that small businesses commit is downplaying the consequences of an unanswered call. Or a delayed response to an emergency query. Every customer-initiated action is a demonstration of their trust in your ability to solve their problem. And if you seem unavailable, they'll simply reach out to a competitor — definitely something you could avoid with some deliberation.
Considering how acquiring a new customer costs 5% more than retaining existing ones, for a small business, missing a business call means burning the money you don't have. This could end with anything from lower customer satisfaction to distressing churn rates on your quarterly reports. Well, that need not be your reality. Here are a few actions you can immediately take to escape it.
Automate your business calls
with a conversational assistant
A customer call could mean a sale, a new prospect, feedback, an enquiry, or a customer concern. An unresponsive front desk may then be perceived as neglectful, and reflects negatively on your company. Employing an AI call assistant not only solves the issue but helps customers find the help they were looking for.
Machine Learning and Natural Language Processing (NLP) technology have taken us far. You can now offer empathetic, human-like responses to customer concerns and guide them throughout their journey. It simplifies service processes like appointment booking, recording feedback, and raising complaints right during a telephonic chat with an AI chatbot.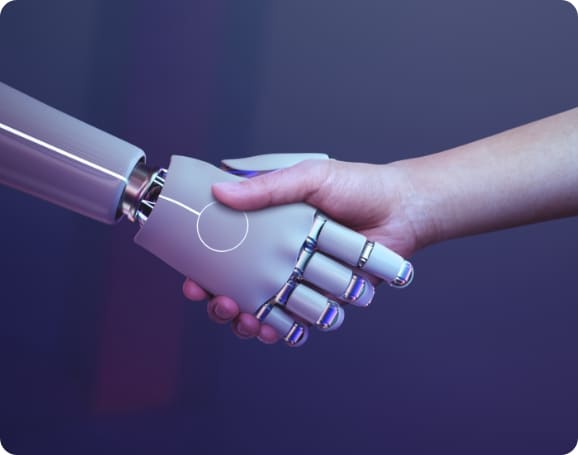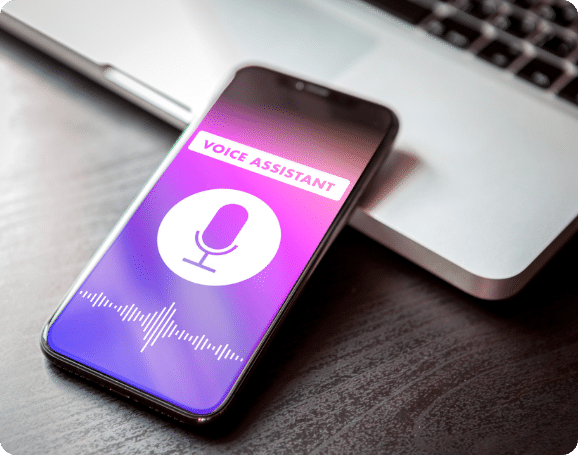 Allow switching to
on-the-go responses
While automated voice conversations help you do away with missed calls, it can be seen as time-consuming by some customers. An option to deflect calls to SMS might just be the solution that does the trick for you. It seamlessly fits into your call automation process. The AI assistant asks the customer to choose between continuing on the call or proceeding with a toll-free SMS interaction, allowing them to pick a journey of their preference. This consideration for user preferences demonstrates your thoughtfulness.
The SMS conversation can further be customized to meet your requirements. Include personalized greetings, highlight your top services, share links to specific sections of your website — the possibilities are endless.
Introduce customers
to other convenient channels
Customers often rush to your website for contact information, and out of habit, they tend to look for a phone number. Break this learned pattern by deploying a conversational assistant on your website to greet them. Make it lively with sound and motion so it easily grabs user attention. Introduce your chat assistant and it's capabilities to them. You can also showcase your other channels such as Facebook Messenger, WhatsApp, or smart speakers.
AI assistants have a clear advantage over rigid rule-based chatbots. Instead of forcing users to stick to a set number of commands, it lets them frame their questions in natural language, thus emulating a conversation with one of your front desk assistants. Once introduced to the flexibility of conversation with the AI assistant, users will stop relying heavily on phones as your primary contact channel.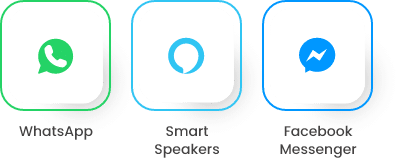 Get started now!
When customers reach out to you, it's an opportunity. Do not let go of it owing to a lack of infrastructure. Enhance your customer service by managing your rush hours and after hours better. At Concerto.ai, we build powerful AI assistants that will engage your customers 24/7 with delightful human-like conversations on multiple channels. The no-code interface lets you customize and monitor your chatbot without prior technical knowledge. Worry no more about missed calls stealing from your business. Schedule a demo!