Pre-packaged
conversation modules


Customer: Fortune 10 Company
Location: New Jersey, United States
How an enterprise tech leader registered higher employee satisfaction through automation
This Fortune 10 tech giant is a universe in itself. Pioneering in enterprise technology, ecommerce, and future tech, it is spread across multiple countries and continents. It's no surprise then that it hires in the thousands every month. But new hires have questions. Averaging over 250 per employee in the first 6 months itself, we're talking reams of questions directed at the HR contact centre that are often similar and tend to fall into certain key categories.
As a tech-first company that understands and embraces the windfalls of AI, it wanted to increase automation within the HR team to improve process efficiency while providing better service to its tech-savvy employees.
By introducing Concerto's HR Buddy, the organization was able to extend an intuitive conversational interface to its employees that helped them access information more easily using natural language. Scoped for a large geography, the MNC debuted the pilot in India to great success, leading to its expansion to several countries. Here's the full story.
Addressing the human
problems of HR
Landing a new job is only a little less exciting than landing on the moon itself for most people. It's only natural that while settling into the role, employees have all sorts of questions about the company policies, benefits, vacations, compensation, and the like.
As an HR team that takes the human bit of their designation rather seriously, the personnel often went beyond their call of duty, responding to individual queries on common topics, multiple times. They also handled requests from different departments requiring support with a wide array of HR functions. Employees too were in a fix as they were unaware who to approach regarding specific issues. This meant they waited for direct communication with an executive or shot mails at the support ID.
But the team figured it didn't make much sense to spend time answering questions individually, especially since most queries touched on the same core concerns. Of course, they optimized their responses to make answering to enquiries much faster, but the process felt more jerry-rigged than thought through and they wanted to change that.
Binding diverse data pieces
in a compact, user friendly package
When the HR crew of this MNC approached us, they brought with them their user-first philosophy and an extensive repository of knowledge along with a vague idea of how they wanted the system implemented. The data would be hosted on a voice-only portal that can be managed without IT dependencies. The system should be easy to use and smart enough to become the go-to for generic HR queries.
Thus, Concerto HR Buddy was conceived. Automated, voice-powered, always-on. Driven by the Concerto Answers module, the AI assistant simplified information finding for employees and knowledge updating for the HR team at the same time. Launched on smart speakers, finding help with HR queries went from a 10-minute snag on the waiting line to "Hey HR Buddy, tell me about our leave policy."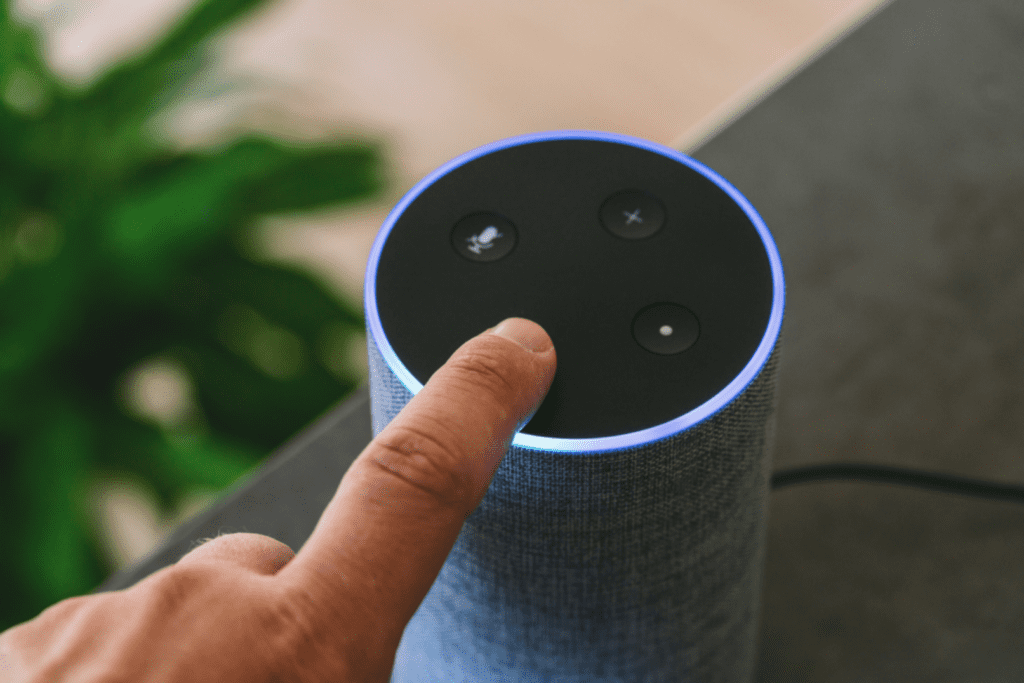 We know it sounds as cool as it actually is, but we had two critical concerns to crack: providing a seamless experience on voice and gathering data accurately. While extremely convenient for the user, voice-only systems come with their own challenges. No rich graphic responses, no walls of text, no scrolling back and forth. So we tailored answers into succinct bites and devised a solution that links voice interaction with private emails. While the primary interface continues to be voice, it allows chat via a connected app and triggers emails on command to give out detailed information and for reminders. And to enable intuitive search, we set up a system that could automatically extract information from internal web pages and various documents curated by the HR as .docx, .pptx, and .pdf to answer FAQs.
Further, we deployed the solution within the enterprise firewall on the company's private cloud, authorizing employee access via official credentials only. So airtight data security, done.
Making data make sense
Automation not only helped the HR team expand their bandwidth to do good work, but it also brought in tonnes of useful data. So much so, they were able to identify some crucial employee concerns within a few weeks of deployment.
Concerto's admin console allows HR personnel to monitor the application and manage the content without relying on IT staff. The product also provides powerful tools to track the common questions asked, the questions that go unanswered, the responses shared with end-users for answer requests, etc. Based on these insights, the HR team can revise and update content as required on the no-code set up which is a piece of cake to manage. The updates are immediately reflected in the end user results.
Mapping the route to higher
employee satisfaction
If there's one thing that HR teams around the world want, it's a sneak peek into how their employees feel, and in many ways, Concerto's HR Buddy could help the MNC achieve that and more. It reduced the overhead associated with repeatedly answering similar questions, improved efficiency within the team, and freed up the staff for more critical tasks. Further, the team could ensure consistency and accuracy of the information shared with users as they could now curate answers to the most frequent questions or complex questions in the best possible way. But most of all, HR Buddy helped register much higher employee satisfaction as compared to previous quarters.
Concerto HR Buddy is unique. Seamlessly combining the search functionality and question-answer module on voice, it helped employees of this tech giant feel heard. The conversational interface essentially evokes the same feeling as speaking to an experienced and empathetic executive.
"Most of the chatbots we have considered till now were rigid and IVR like solutions needing us to spend a lot of time on dialog design every time we wanted to add more content. Concerto's AI based system is a great fit for our needs as it lets us constantly keep the solution updated with new information while providing an extremely flexible interface to our users."
Fortune 10 customer