Pre-packaged
conversation modules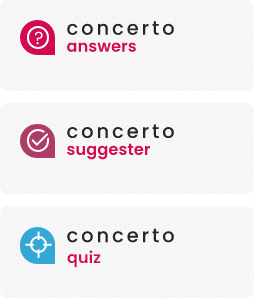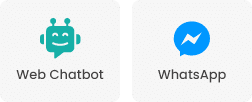 The building blocks: Inspirations
from the past, automations for tomorrow
WAM Partners is a slice of New York's history. Standing tall as one of the finest pre-war residential leasing providers in midtown, it is abuzz with enthusiastic leasing agents all day whose customer-centric values are rooted in the company's century-long expertise in the real estate business. Apart from the people who make the company, this family-owned business relies heavily on its digital presence, the company website, to showcase its residences and to generate leads.
To see to it that renting queries are streamlined and answered immediately and to make its services truly flexible, the company employed a Concerto AI chatbot. Tailoring the experience for WAM Partners, we recommended and supported the implementation of Concerto Goal-Oriented Conversations that worked in tandem with advanced AI conversational modules including Concerto Dynamic Queries and Concerto Product Selector. This created a well-connected conversational ecosystem that not only responded to queries from customers and prospects, but helped them make informed decisions, just as with the assistance of a caring WAM Partners leasing agent.
Calibrating a pre-war company
to support scaling in the 21st century
Owned and managed by the same family over the last century, WAM Partners is now in its fourth generation. The history of this company started way back in 1904. It incorporates the architectural, engineering, and social innovations of the 19th Century, which evolved with time to meet the pulse of the ever-modernizing city. It would have been hard to imagine the ways in which the world would change in the following decades, but WAM Partners always had a vision to scale with the times. One that convinced the company that if its millennial prospects expected to connect with it in the middle of the night, that's exactly what it would help them do.
It all started with a Sherlockian deduction. The leasing team realized that their day began with a task that wasn't part of their schedule: Assessing the number of missed calls from the previous night. A quick illustration of a typical user's journey brought them to us. While the website showcased all WAM Partners properties, it lacked the personalization that's characteristic of the brand. And if 60% of its customers were reaching out after work hours, the company wanted to make sure it did everything to offer them a truly simplified experience.
Putting customer interests
first with AI conversations
Finding a perfect home is a hassle in itself and no one knows it better than the company that has hooked up tens of thousands of tenants with their dream homes over the century. So when WAM Partners discovered that its customers needed assistance after-hours, it wanted to put together a system that allowed customers to reach out at their preferred time without adding any extra effort for its staff or overhead for the company. We were brought onboard. And a Concerto conversational assistant was put in place, customized for WAM Partners.
Assuring customers a high-value experience meant going beyond answering FAQs. Prospects should be able to interact with the Concerto Leasing Assistant to discover the various policies, amenities, and neighborhoods, schedule one-on-one conversations with leasing agents, and reschedule a meeting easily, if required. Employing the Concerto Goal-Oriented Conversations module made all of this possible while additionally guiding eccentric users back on track with contextual questions and responses. Further, Concerto Product Selector helped prospects sift through properties to narrow down the most suitable ones based on several criteria to achieve their end goal of checking on rental availability and filling in the form to schedule a viewing.
Working closely with team Concerto and putting together multiple Concerto Conversational Modules, the company arrived at the solution they were looking for, but that's only half the job done. The next, equally critical part, was to make sure that WAM Partners had a presence where the customers were: The website, of course, and its Facebook page. We supported the leasing team to set up and run the system using the Concerto Console. The team deployed the chatbot on their website both on text and voice following the best practices we shared. It was also implemented on a text-only Facebook channel.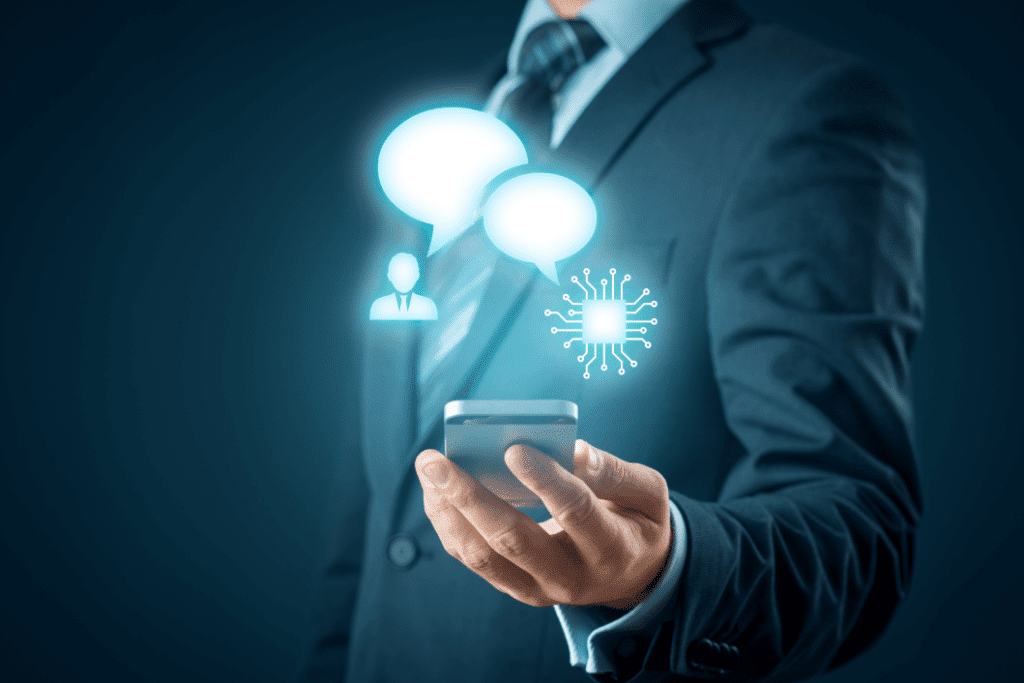 Based on ongoing interactions and engagement, Concerto Leasing Assistant learns and improves to provide an updated and engaging experience to its users.
Introduced to the wild possibilities of AI, WAM Partners explored the console and came back with customization requests including a few feature additions and modifications to improve their process. Further, we advanced the Concerto Dynamic Queries module to showcase the pricing feature on the assistant in the most effective way. We developed, tested and deployed it in a handful of days to support the function just a week after the assistant was launched. The customization of components is an example of the flawless interplay between Concerto solutions.
The future of personalized
interactions in the real estate space
When you've been in the business for over a century, it's only natural that you've picked up a thing or two about the craft that you wouldn't ever compromise with. For WAM Partners, it's providing a boutique residence experience for its tenants.
In 2021, the company demonstrates this by embracing future proof technological advancements that unshackle it from the confines of business hours. With superior experience on mobile, desktop, and the Facebook Messenger app, prospects now get immediate, real-time help. This significantly improved experience was welcomed and reflected as increasing engagement with WAM.
Within 2 months of its implementation, the leasing assistant has completed over 200 unique conversations after-hours in text and voice. It also facilitates easy bookings and the submission of lease application forms.
Concerto Leasing Assistant empowers WAM Partners to serve its customers satisfactorily even in the absence of its wonderful staff. What's more, it analyses prospects' queries and interactions to give the staff deeper insights, generates and qualifies additional leads, and increases user engagement on account of highly responsive experiences and direct access. It also automates several routine interactions such as scheduling calls, rental showings, submitting lease applications, etc. The company is a timeless testament to the spirit of businesses that put its customers first.
In Concerto we found the best product for our leasing needs. We couldn't have done it without the product and your tremendous team! We are so grateful for our partnership and are excited for more to come.
WAM Partners