5 Mistakes Businesses Commit
While Setting Up a Support Assistant
Organizations across industries are embracing automated chatbot solutions aka support assistants or virtual assistants. It helps them simplify the customer support process and drive remarkable business outcomes. Working closely with businesses kick-starting their conversational journey, here's something we've noticed - people have comprehensive to-do lists (which is great) but they often overlook what NOT to do. So, we've put together a checklist to help you steer clear of the 5 big mistakes businesses make while implementing chatbots.
01
Masking the assistant's personality from customers
Businesses love adopting new technology with potential but are cornered by the fear that customers may not be willing to adapt. In the case of virtual assistants, business owners try to hide the real identity of the chatbot and underplay its capabilities. But this fear is misplaced. Latest research shows that 68% of consumers like chatbots as they quickly respond to queries. Further, the average satisfaction rate of bot-only chats is a whopping 87.58%.
The better way to handle the transition is to introduce the bot to your customers. Let them know that you are adopting a technology to help them better.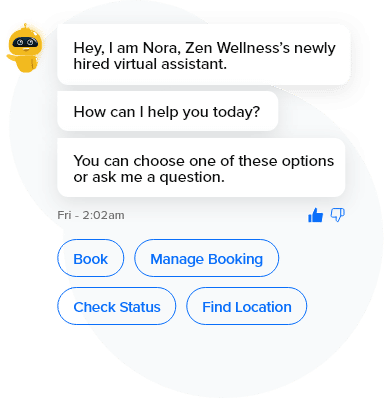 02
Failing to define the chatbot's
persona and identity
It's important that all stakeholders are on the same page regarding the chatbot's persona. Businesses that name their virtual assistant, treating it as a part of their team and define the way it responds to queries show much better engagement rates. Goes without saying, designing your chatbot with your brand identity and quirks in mind adds more value.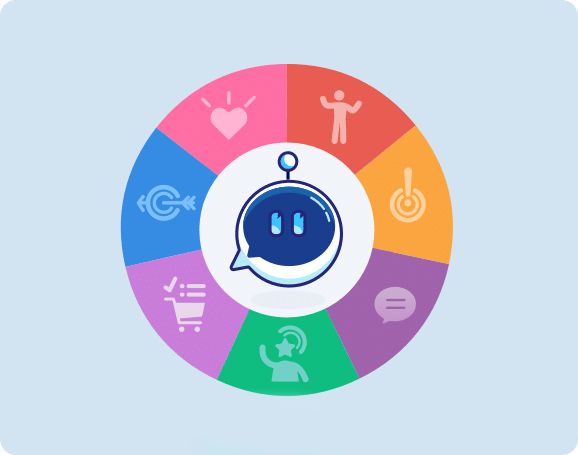 Recently, one of our renowned customers earned 90% more bookings in a month compared to competitors that see such numbers only in 3 months. It's not surprising, because the team clearly defined it as a part of its customer support efforts and was deeply involved in its development and implementation. The chatbot was not built in isolation.
A useful checklist for great results:
Add elements to match your branding like logos, colors, and avatars
Define your chatbot's personality as per your brand guidelines
Compose responses in your brand voice
03
Leaving out follow-up questions
Users arrive with questions in mind so the main purpose of the assistant is to answer those. However, the engagement rate drops when responses aren't followed by more helpful questions or instructions. It leaves the conversation hanging. We've noticed that users tend to engage better when the chatbot's response has a bridge to carry the conversation forward.
This can easily be done by adding follow-up questions highlighting what else customers can do. As opposed to simply answering to the point, this assures users that the chatbot is willing to assist them further, thus leading to more insightful conversations.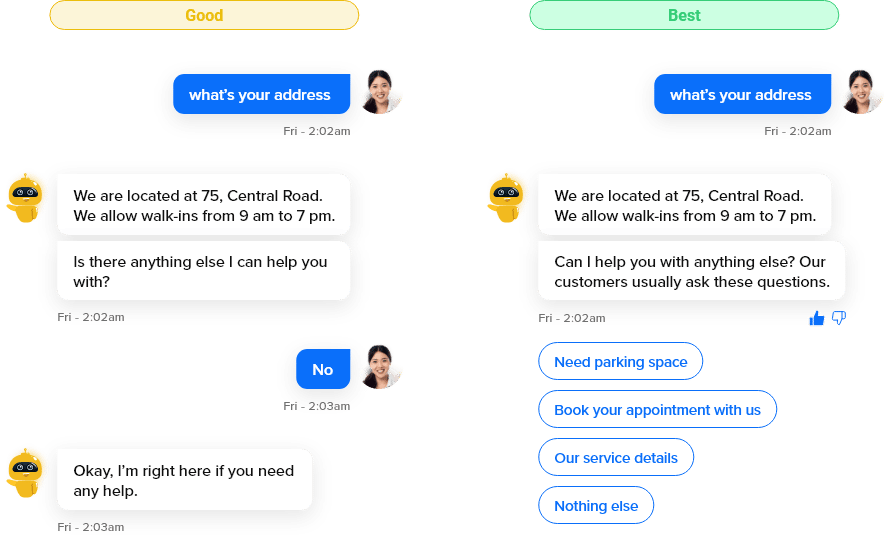 04
Being clueless about user queries
You're setting yourself up for failure if you start building a chatbot without clearly defining its role and what success means in its context.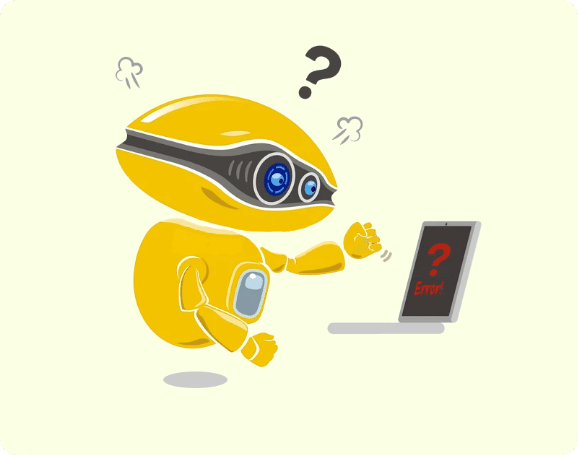 Sometimes businesses feed their bot with all kinds of questions right from the start without due research or analysis. Such assistants are bound to fail. Instead, start with a thorough analysis of user needs and define the purpose of the bot to improve their success.
A few points to consider:
What do your users ask frequently?
What can also bring in revenue?
Driving sales, selling products, a booking engine
What can show up as an x-factor?
Announcements and updates
Policy updates, URLs, promotions, and dates (as applicable) ensuring not to feed the bot with wrong information
05
Waiting for the right time
The biggest mistake of all? Shying away from AI technology that has proven its ability to drive business outcomes exponentially. Whether you're a small business or enterprise, a well-trained virtual assistant can

Handle up to 70 - 80% of your user queries

Generate a great response rate
Yes, you read that right: single-handedly and efficiently manage up to 70-80% of your traffic. Does that sound like the kind of success you'd like to achieve? Great. Because the first 4 mistakes can be corrected with time and by educating yourself about the possibilities of AI but the last one is costing you right about now! Well, not to worry, that's something we can help you with. Drop us a note at contactus@concerto.ai