Pre-packaged
conversation modules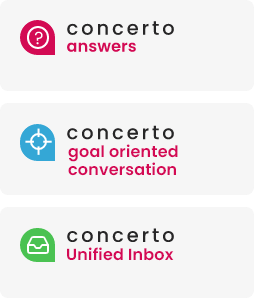 Customer: A Wisconsin Dental Practice
Industry: Dental and Oral Care
Location: Wisconsin, United States
A Wisconsin dental practice curbs patient loss by 50% with Concerto Co-pilot
This Wisconsin based dental practice is a trusted provider in the DeForest region, offering comprehensive dental care for the community and promoting a positive, comfortable patient experience.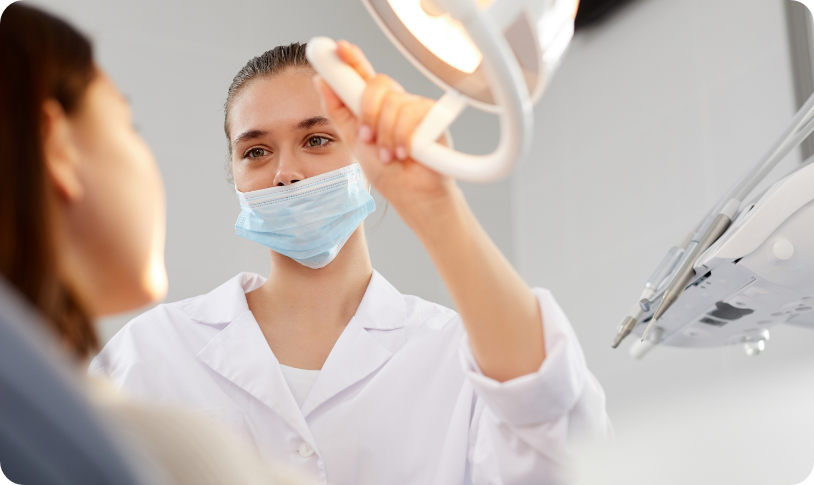 While this personalized approach is what helps the dentist owner and his team stand out, it didn't quite translate to their online presence. Despite the booking form on their website, most patients still called the office for appointments. Front desk staff had to manually handle scheduling while off-hours requests went straight to voicemail. In addition to piling on extra work for the staff, this was causing a considerable loss in revenue and a drop in online patient engagement.
Growth In New Patient Referrals
Separate Software Solutions Unified
Appointments Scheduled After-Hours
From scattered processes
to seamless operations
"Our patients would try to connect at their convenience but got stuck with voicemail and complicated booking forms," said the General Dentist. He also noticed the toll it took on the staff. Every morning, the staff had to juggle multiple tools to schedule appointments, check insurance, and get back to patients who left messages on voicemail. This approach was overwhelming and took up a lot of their time.
When the team learned about Concerto Co-pilot, they were intrigued by the idea of a conversational interface. "So not only would our patients be guided to complete bookings at any time of the day, they could do so by chatting with an AI expert!" The practice was able to seamlessly bring together their patient interactions, calendar, and staff goals. In about a week, Concerto Co-pilot was up and running on their website, and integrating it with all their existing software took just under a day.
Reaching more patients
while saving time and effort
With the new AI-powered platform, the dental practice can now engage patients throughout the day. The front desk team can find all conversations in one place as well as oversee operations with human handover as needed. Time spent on managing the calendar went from hours to minutes, freeing up staff to care better for in-practice patients.
The redesigned conversational booking experience doubled online patient referrals in a matter of two months. "Sometimes patients get stuck with booking forms and simply give up. Our new two-way chat comes in very handy, helping them with the exact requirements. They can even check if their insurance is accepted here and make payment, all in one go!"
With 24/7 availability, more patients started booking appointments on their own (50% of which were done after-hours!), saving a lot of staff time and improving revenue. "In fact, many of our repeat patients have praised the convenience of this new feature."
The way forward
Today, this trusted practice in Wisconsin can care for patients better than ever. "It's not just about saving time anymore," he said. "Our staff can actually focus on making our patients more comfortable, and they're contributing to our practice's growth, both in terms of patient engagement and our overall strategy."
The dental entrepreneur is all about encouraging others in the dental community to embrace change. "Patient care isn't just about in-office comfort these days. We've got to create an experience that shows patients we care and help them understand us better. And that only happens if we keep up with the times, adapting and evolving along the way."