Pre-packaged
conversation modules


Customer: Fortune 10 Company
Industry: Retail and e-commerce
How a global retailer achieved 188% m-o-m growth in search volume with Concerto's federated search
What started as a single department store is now a force to reckon with. In its 5 decades of existence, this global retail chain has snowballed in size, reach, and capabilities. Standing by its philosophy of innovation for good, it has always moved with the times, both in terms of business goals and technology, and now connects its global network of over 10,500 stores in 24 countries, primarily via its corporate website.
On paper, this meant its 2.2 million-strong staff members would never be stranded without answers, except the search functionality was hazy, rendering information discovery a pain. With Concerto's federated search and pre-packaged AI modules, queries of different types were categorized intuitively, enabling a holistic, user-friendly search approach.
Breaking data silos
to make answers accessible
The goal of search is to dig out answers, but traditional search comes with its own limitations like offering too narrow a search radius, for instance. This put the retail major in a fix. While it promoted the value of finding solutions to all customer needs efficiently under a roof, it forced its own employees to navigate miscellaneous sections and tabs in search of answers. Storing knowledge in silos this way not only made data inaccessible, but the whole process became cumbersome.
When the company approached us, the requirement was simple: to help its employees find relevant information in short order. Post exploration, we decided to tailor a solution that would connect the 270-odd pages of the corporate website — federated search. This custom solution streamlined the humongous data sets stored at multiple portals into vertices that were then appropriately labeled and tagged. This redesigning of the data structure was paramount to replacing its superficial search capabilities with an intuitive, advanced search using NLP.
A faster, smarter
search experience
Although search is the internet's favorite feature, enabling search within an organization's knowledge hub to present the most relevant answers is a whole other beast. Because relevance varies greatly based on the context of the user query.
We used AI and ML models to overcome this challenge and define the order in which search results would appear for each type of query. This feature was kept customizable so the team could tweak it when required based on usage data. However, to keep things simple, where the search query matched the preloaded question-answers exactly, they were given the highest priority. For other types of content, certain factors such as the number of keywords in the title, the recency of the article, etc. were considered.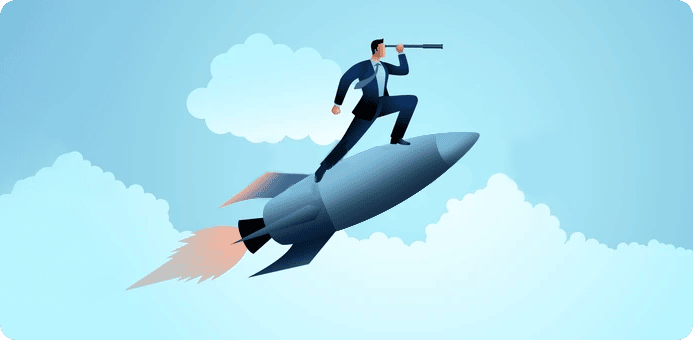 Another challenge that fails search is errors. If the stats of Google's "did you mean" feature is anything to go by, we know humans are quite prone to it. To counter spelling errors, we incorporated a spellcheck feature that automatically filled in the right word to show relevant results. We further defined synonyms of common search phrases, so users could find the same results both for key phrases and their lookalikes.
Concerto's no-code setup is easy to manage without prior technical expertise, so the admins can regularly update content as required. Any changes made in the CMS are reflected on the website in real time. 
Progressively winning employee
confidence with reliable responses
The website is a vast storehouse of information for the retail brand. It can easily overwhelm users, covering everything from policies to updates and supplier FAQs in diverse content formats. Concerto's federated search makes navigating through this data hub a breeze, helping employees have all their queries answered directly through the website.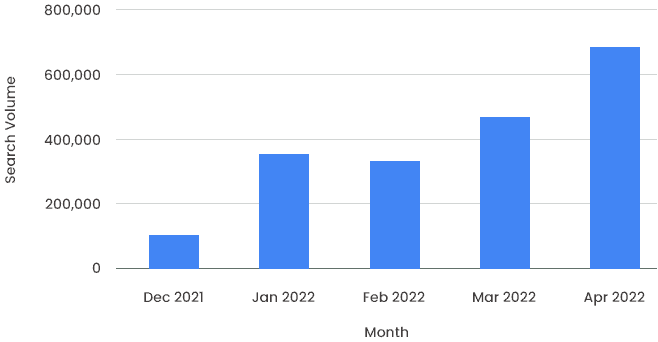 There's been a steady increase in search volume over the months
Following successful implementation, there has been a 50% rise in website traffic, where the chatbot has resolved nearly 2.5 million queries over the last 5 months. This is an astounding 188% monthly growth in search volume on average. Further, the ease of using the dashboard, the simple configuration setup, and its many flexible features allowed internal teams to make over 9400 content updates.
The retail mogul was thrilled with Concerto's overall search offering. Its employees now engage better with the website and spend more time handling crucial tasks instead of struggling to get their queries answered.