Flourish your salon & spa business
with AI chatbots
Salons have long upheld the escape-zone status. Apart from getting beauty treatments done, for most people, salon day means setting aside a good chunk of their day while looking forward to a relaxing self-pampering session. Or this was true at least till a few years ago. But the times they are a-changin' and customers in the era of 5-second skippable ads would rather book an appointment when the thought arises than walk into a salon and flip through the pages of an outdated magazine while waiting for a chair to free up. It is these fast-paced, time-constrained beavers that today's salons and spas must catch up with
Well, there's good news! Multiple salon surveys of recent years have established, given a choice, over 60% of customers would book an appointment online. That being so, what's holding them back? An experience that feels more cumbersome than waiting at one end of a line to catch hold of a help desk staff to make a booking. Thanks to the wonders of technology, today, as a salon owner, you can employ AI-powered solutions to meet this and other challenges head-on to get the most out of your business.
So, what's all the jazz about AI, you ask? Agreed, artificial Intelligence is quite a mouthful and if you're thinking AI = robots, you're not wrong. But instead of life-sized robots serving refreshments at your salon, we're talking about much smaller bots on any platform you use to communicate with your customers; simplifying your processes and helping customers make better choices.
This means your customers no longer have to scour through your website to find information. Instead they can ask Alexa about your latest deals, chat with your WhatsApp bot to book an appointment, or tell your website conversational assistant to reschedule their appointment. That's like hanging an "open" sign on your salon door 24/7.
How AI can help meet
the demands of today's customers
The generation that never sleeps tag has taken a whole new meaning with 24/7 shopping and food delivery, and flexible remote working schedules. Technology has showered us with wild possibilities and it wouldn't be prudent to let them pass.
AI helps salon owners like you expand on those possibilities by allowing you to be present in any channel, or communication platform, be it text or voice based, at any point in time. This isn't rocket science, and sometimes it's as simple as adding on to your existing platforms — so here's the lowdown.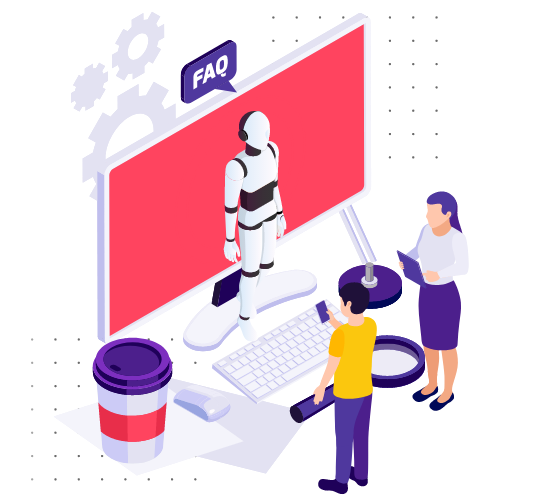 01
Streamline the content of your website
through a conversational assistant.
This way, your customers have better access to all the information you already have. They can simply frame questions or phrases in natural language, like they would while chatting with a friend, to find specific and relevant information. Further, you can add search functionality or enlist top FAQs right on the homescreen of your chat interface to guide them better.
02
Integrate a virtual assistant with
your WhatsApp for Business portal.
Because whether we like it or not, convenience is the name of the game and WhatsApp is where your customers are at. It's a big step to allow them to text you at any time they choose. It's also a hassle. With an AI assistant, your customers can get the support they need without you having to hire a staff for the purpose.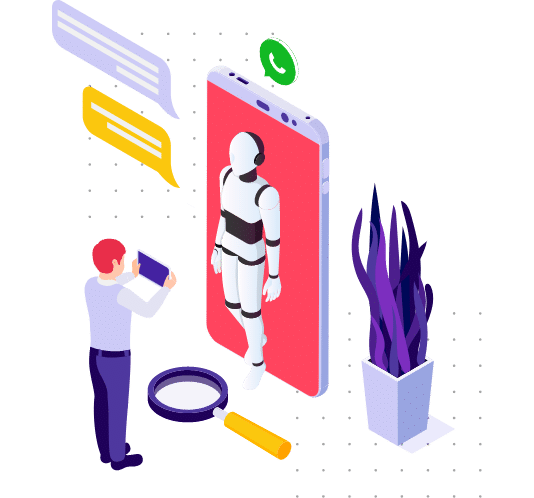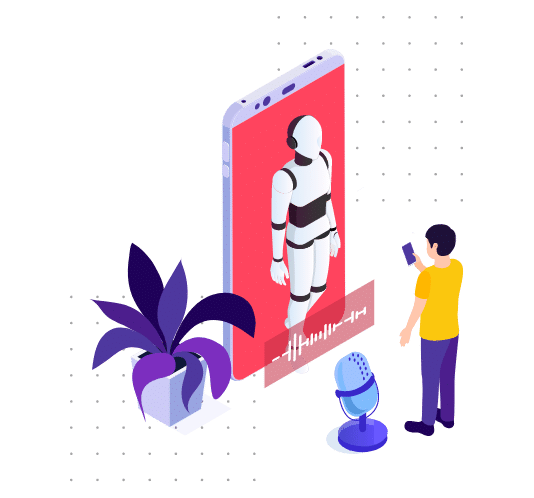 03
Get a voice agent to handle
your telephonic conversations.
It not only takes away the misery of missed calls, you can also set it up to transfer calls to your staff when customers specifically request for it. The voice agent can take over multiple repetitive tasks like booking management, answering FAQs, service suggestions, confirming booking status, etc. This allows you to engage your front desk staff in more critical tasks while being open to phone calls 24/7.
04
Automate communication
via your existing SMS channel.
SMS is the gateway to the inbox of your most loyal customer base. Use this advantage to expand your reach beyond booking intimation and promotions. With the AI SMS agent, you can convert it into an efficient two-way channel that enables your customers to ask questions and make appointments even when they have no internet access. You can also reroute customers reaching you via calls to the SMS channel.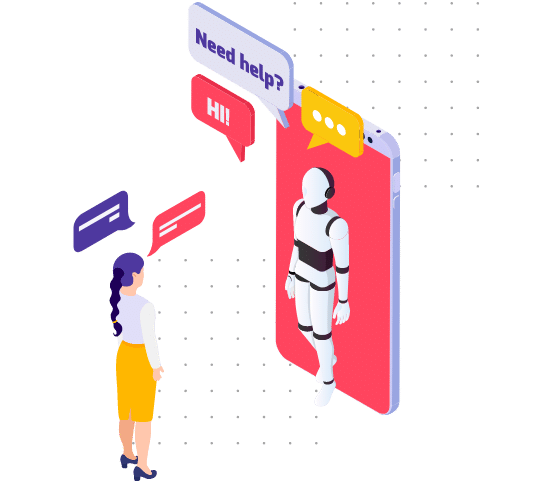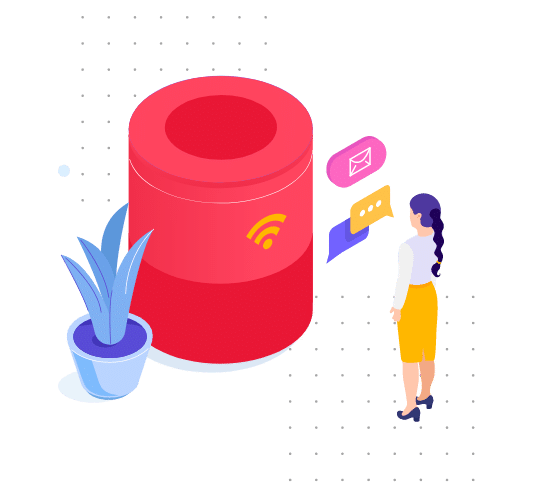 05
Establish your presence
on smart speakers.
Because voice conversations come naturally to us. According to a recent study, 71% of customers would rather speak to a smart assistant than type a request while browsing for a product or service. An easy user experience is a good user experience which inturn increases loyalty and converts more customers. Serve them on a channel they most prefer.
How AI helps you make
more meaningful decisions
While helping your customers make smart choices, the AI assistant also collects a whole lot of data that can give insights on what is working for you and what isn't. Is there a particular question that every 3rd customer is asking? Are some services picking up at certain times of the month? What is bringing your most loyal customers back? Which channel do your customers love the most? These insights will help you tweak the content your AI assistant shares and even support your decisions about specific services you offer at your salon and spa.
AI has arrived in the salon and spa space and it's here to stay. What's more? It brings a whole range of possibilities that you can explore and experiment with. Ready to make the plunge? We, at Concerto AI, have just the right tools to get you started and support your journey. Reach us to request a demo!