Pre-packaged
conversation modules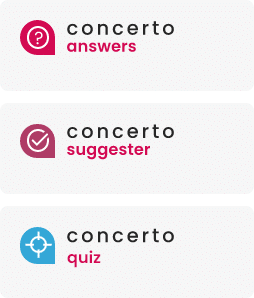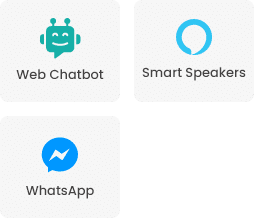 Customer: Global Assessment Leader
Location: New Jersey, United States
How an educational assessment pioneer
streamlined information discovery with Concerto.ai
Picture this. You walk into a business conference you've been eagerly waiting to attend. You're impressed by the scale of the event and the innumerable stalls that could help you find great tools and learn much. But something's amiss. You notice that none of the stalls are labelled. The only way to find out what they offer is to wade through the crowd, walk up to each stall, and catch hold of an exhausted representative to answer you. Not too intuitive for a large business event offering great value, huh?
This global leader in educational measurement, testing, and research realized this was exactly what they were doing to their customers. They wanted to change that.
As an organization administering over 50 million tests each year at more than 9,000 locations across 180 countries, it's not an overstatement to say that they hold all the knowledge a student preparing for competitive exams could seek. Students only have to head over to their website or call up a help desk representative. Just one problem. There are only a limited number of help desk staff, which ensues long queues. Also, the website has answers to ALL the questions that students may have, so finding answers to specific questions may be.. might we say, daunting? Right, that's two problems. Two very critical problems for an organization that values quality results and innovative practices.
Concerto's AI-powered digital assistant was launched for one of their global assessment products in two key geographies with the long-term goal of expanding its use across all their products and markets. With the help of the digital assistant, they now support international students to find relevant information faster and better and streamline answering their queries around scheduling test windows, payments, refund policies, testing content and prep, etc. more effectively.
A guide that doesn't
tire of answering questions
Being helpful is said to trigger a neural pathway in humans that lowers stress. Now imagine having to be helpful by repeating the exact same answer over 10 times in an hour. How about 100 times in a day, every day? Not many help desk staff at the organization found it very stress-relieving. They're not at fault; they're only human. Guess what isn't human, yet stepped in to back them by doing such repeated tasks efficiently, applying human-like conversation strategies!
Concerto's digital assistant is modeled to understand questions framed in any number of ways. It also responds to the nuances of natural language to provide answers from the knowledge hub of the curated content. This enabled the organization to present all the information students would look for through a simple chat window they are familiar with and fond of.
Meeting Gen Z expectations
with intuitive interactions
Human conversations aren't limited to question-answers. One reason why students embraced Concerto's digital assistant is because it not only answered their questions, but made intelligent suggestions and gamified the experience. It's a two-way interaction peppered with statements, suggestions, and examples that could hold the attention of the audience and convey information effectively.
With the assistant, the educational assessment client was able to fulfill their brand promise of being there for students at all times. Deployed on Alexa and Facebook Messenger for the US and India markets, they could now be accessible on both text and voice channels, 24x7. Students could easily clear their doubts about test products spanning a variety of topics, and assess their knowledge using sample tests. And when the queries called for a more personalized and complex response, the assistant handed over the conversation to a human agent with full context, allowing a good balance of automation and personal engagement.
"We were using different solutions for voice and text for a long time as we couldn't find a perfect fit that worked across Alexa and Facebook optimized for each channel. Concerto (Yours) is the perfect solution that not only fits our needs, but also surpasses it significantly given the speed with which we can implement it."
Senior Director
Analysing, learning
& improving regularly
Labelling the stalls is a smart move. No confusion for attendees. More valuable prospects for the company. Additional time for representatives to take up decisive tasks like analyzing what is top of the mind for most prospects. The organization is now able to help students better by regularly monitoring the platform to understand changing user requirements and keeping the information up to date.
The easy-to-use content portal also empowered the admins. It ingests external web pages as well as internal documents in a variety of formats, thus allowing admins to update content without IT support. The powerful analytical tools helped them track commonly asked questions, questions that went unanswered, special requests from students, and other engagement metrics to constantly improve its functionality.
As for guiding students, the assistant helped them discover more helpful information by leading the conversation with related questions and suggestions.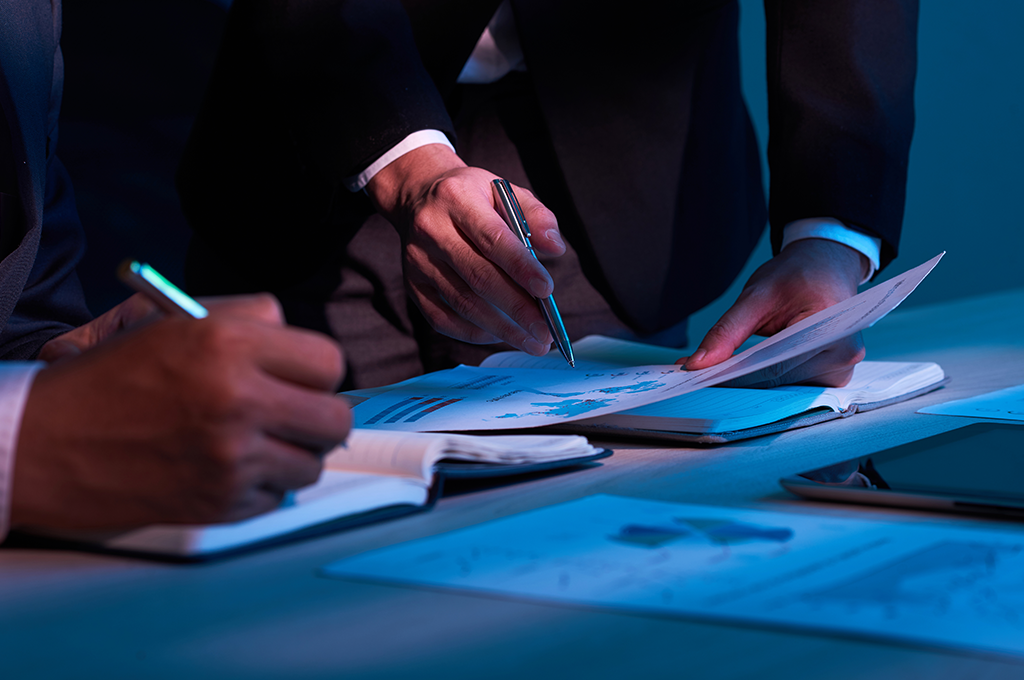 Monitoring the changing user interests throughout the year, the educational assessment pioneer stayed relevant to their audience by augmenting content real-time to match student needs.
Enriching customer service
with real time natural conversations
Being the top educational research organization only happens by valuing all stakeholders. By investing in Concerto's digital assistant, the organization has seen a gradual but steady drop in the number of student query calls, freeing up staff for more critical tasks. Over two terms, students across both the US and Indian geographies have embraced the easy way to find information relevant to them.
Self-service is a win-win. With every passing week, the organization is cutting down the overhead required for customer support while students report higher rates of satisfaction with the AI-powered conversational assistant.