Drive Better Business Outcomes
For Salons With AI-Powered Conversations
The rush hour at a salon is a bit like the Irish party scene in the Titanic. An overwhelming crowd is in attendance. There are unexpected walk-ins. The air is filled with excitement and high expectations. It's all-hands-on-deck catering to guests, answering their queries, and helping them achieve their dream look.
As you walk a client through a service, your front desk staff juggles between new walk-ins and the phone, where the latter goes unanswered a few times. While your visiting guests might be impressed with your calm demeanor, you, as the captain of the ship, know exactly what is going on and how your crew is managing the balancing act.
And yet, every missed call is a lost business opportunity. Even if only 50% of your calls convert, 10 missed calls a day means a minimum of 150 lost clients a month! Add to it the bad taste you leave in a prospect's mouth by seeming to be unavailable. That need not be the case. Manage your rush hours efficiently by making it all about your in-salon guests while also being available to callers and prospects with automated omnichannel solutions. Say hello, Concerto!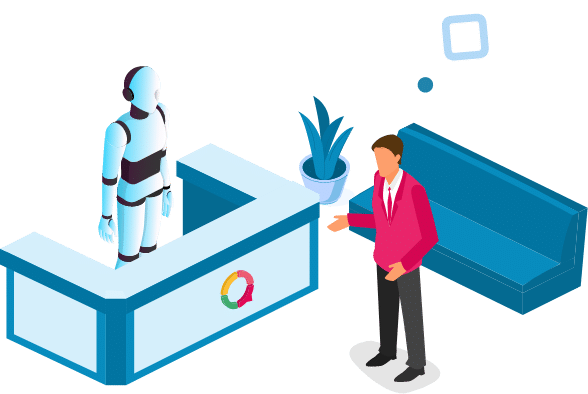 Free your front desk staff of
repeated tasks
Your front desk staff could get your guests excited about seasonal packages while welcoming them, sign them up for memberships and loyalty programs, or remind them about your rewards program while processing the bills, if only they weren't occupied, repeating on the phone for the 10th time in an hour that you're open on Sundays.
Automate your front desk conversations with an AI assistant who can do that and more. Involve your staff in core services such as haircuts, facials, pedicures, etc. while your assistant handles appointment booking and rescheduling, answers commonly asked questions, shares service-related information, supports guided selling, and makes intelligent service suggestions. What's more, the assistant can also accomplish complex tasks like qualifying leads with the help of sector-specific proprietary features such as Concerto Suggestor, Concerto Lead Qualifier, etc.
Automating repeated tasks will not only help your staff make more valuable contributions,
it also assures superior customer service which in turn leads to increased
customer loyalty and better business outcomes.
Be open to early risers
and night owls
Booking a salon appointment is sometimes an act of impulse. But more often, the thought pops up when people have time to spare after their daily routines. Give your customers the freedom to book an appointment whenever they want. Your always-on AI assistant can walk them through the booking process while answering queries and making service suggestions most suited for them. It will also remember registered members, saving them the effort of entering requisite details all over again.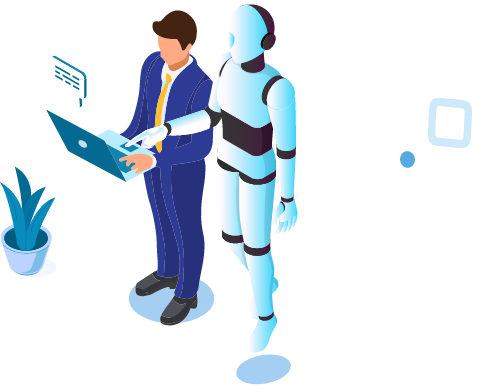 Meet your customers in their turf
Your website might be a treasure trove of helpful information detailing your services and expertise, but it may not come in handy for a busy-bee with specific requirements. In a world of disappearing snaps and double taps, you should be able to provide your customers a simple booking process while instantly clearing their doubts. And be where they are. Concerto's omnichannel solutions can set up your presence on WhatsApp, Facebook, SMS, voice assistants, or even as an intelligent assistant on your website.
Your customers can reach out to you from their preferred channel, where your AI assistant engages them and only transfers the conversation to your support staff when specifically requested for.
Additionally, manage your interactions on all channels at one place via an integrated inbox that is responsive and easy to use. You can analyse conversations and get insights about your most popular channels, common complaints and queries, etc. to make better business decisions.
Get set to expand your possibilities
Deployed at a cross section of premier spas, med spas, and salons, the preliminary results of Concerto's solution validate its ability to enable better customer service and improve business outcomes as evidenced by a steady increase in bookings. Automated interactions have allowed business owners to expand coverage outside working hours, helping them achieve rapid ROI while supporting ongoing changes to the content without significant effort or cost. Concerto is constantly at work, fine tuning its solution and scaling it to hundreds of locations and eventually to a wider Beauty and Wellness market. Get more from your business, Irish party scene or not.